Welcome to Tamco. We are a Kiwi owned company who locally produce and market an incredible range of delicious Tamarillo preserves, jams, relishes and vinaigrettes just for you. Our For The Love Of Tams products are not only delicious but also have proven health benefits. We don't add preservatives or unnecessary additives and you can be sure that with our "For The Love Of Tams" products you receive nothing less than natures best.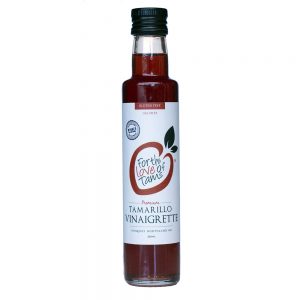 Tamco Online Shop
The online store gives you instant access to our wonderful range of products. Please feel free to browse.
We ship your order on the same day as it is received if you place your order before 1pm as well as free delivery for orders above $40.00.
WIN, WIN WIN!!! All online orders received before 31 July 2022 will go into the draw to win one of our Premium Gift Boxes showcasing our incredible range of Tamarillo products.
Help support Riding For The Disabled. For all online orders received before 31 July 2022 we will donate 5% of all sales to this worthy cause.
Tamco's range is ideal for birthdays and Christmas presents or simply to treat yourself or a loved one. Check out our wonderful gift boxes. These offer fantastic value and make the perfect gift. Our store is secure and trusted so you can place your order in complete confidence. Delivery is quick and we deliver nationwide in New Zealand.
Health Benefits
All of our products are both gluten and dairy free and are rich in resveratrol. This can help to combat obesity and promote good health. There are no added preservatives, colours or fillers. The Tamco range has the high nutritional value of tamarillos and contains high levels of vitamin C, antioxidants, essential minerals and are free of cholesterol, fat and sodium.
Recipes
Please scroll through the slide show above to get some ideas for delicious dishes that can be created using our Love Of Tams products. (Images in slideshow copyright Jan Bilton and used with permission. Check out Jan's fantastic Tamarillo Cookbook.) Also why not check out our recipe page to see some awesome ideas of how you can use our products in your everyday cooking. Add some extra magic to your cooking with Tamco products.
Markets
Also look out for our store at the Kerikeri Packhouse Market every Saturday and pop in and say hello and try out our delicious range. We have free samples available and a wealth of knowledge about the benefits and uses of Tamco products.
Premium relish and vinaigrettes from Tamco are made from the finest local Tamarillos and imported Italian vinegars. Only the finest ingredients go into our products and quality is everything for us. If you are looking for a luxury condiment to compliment your dishes then look no further.